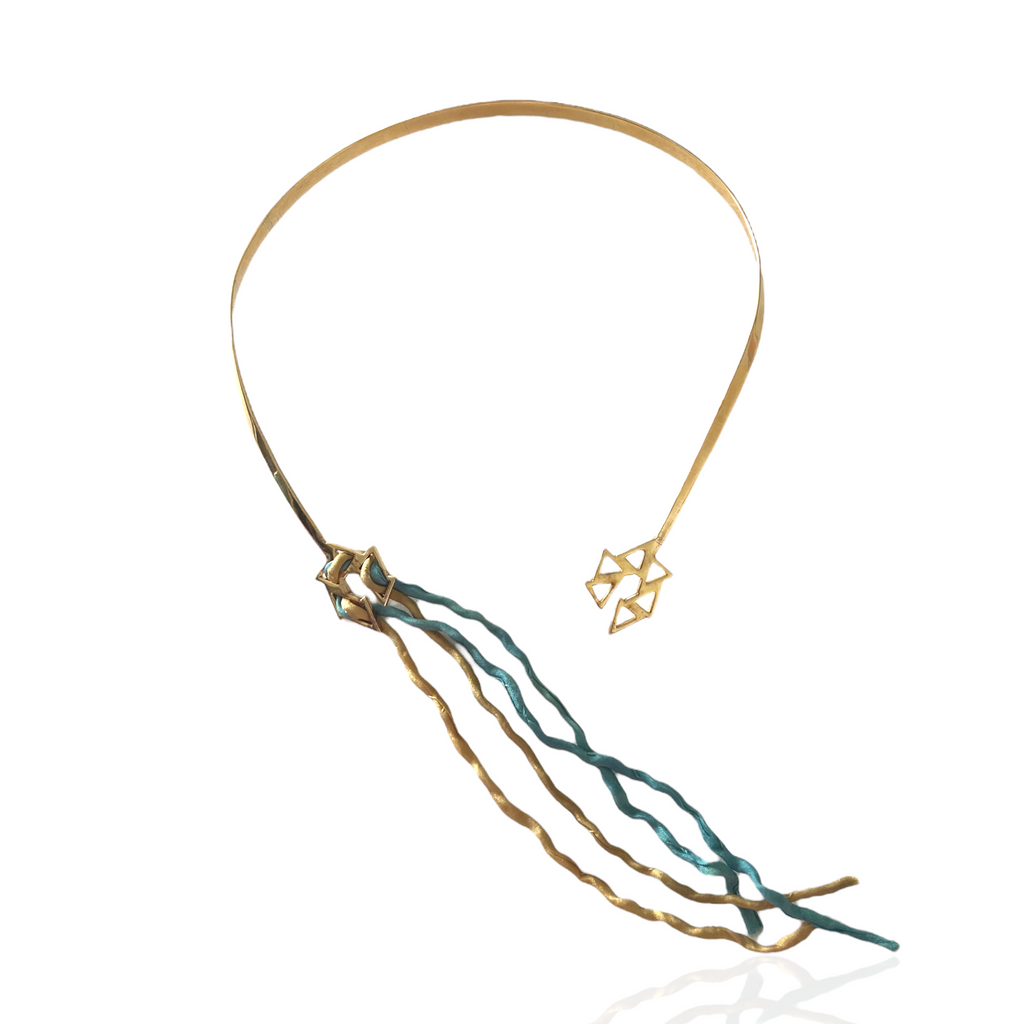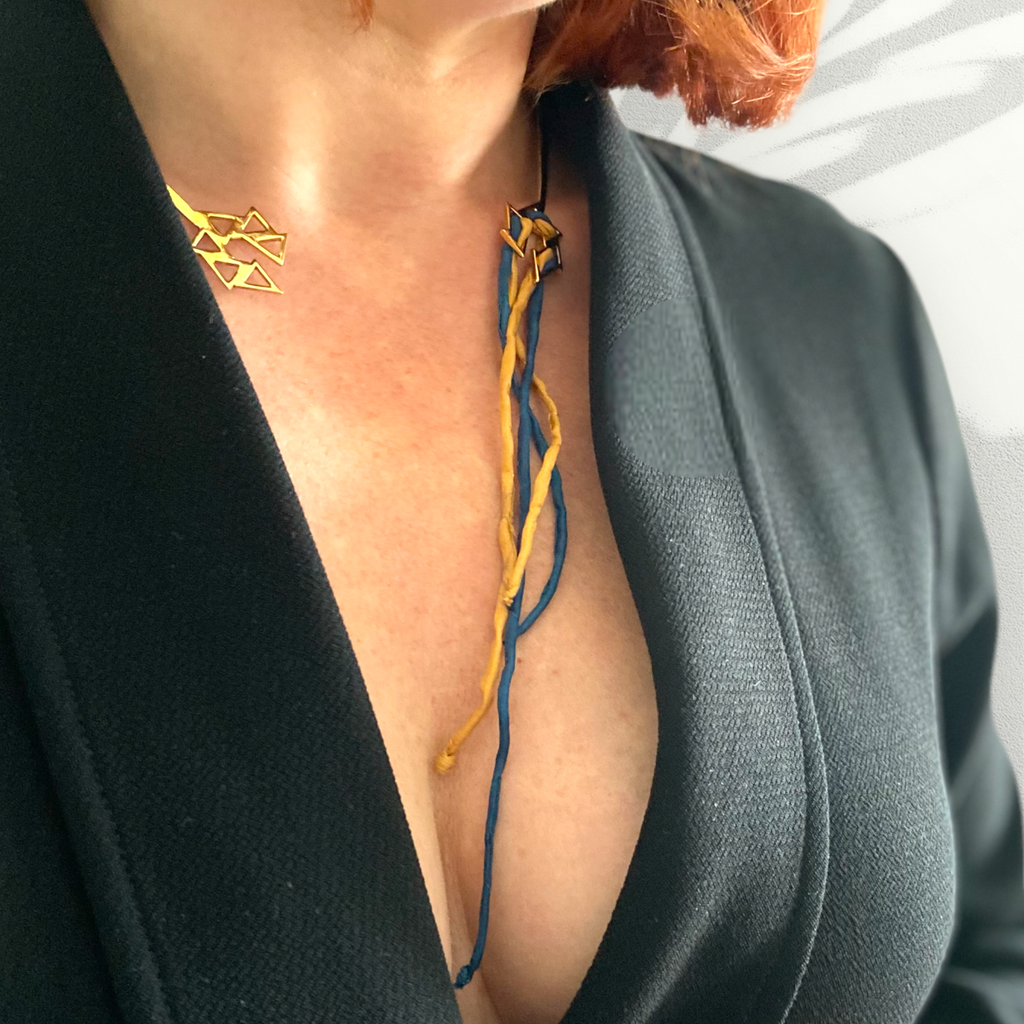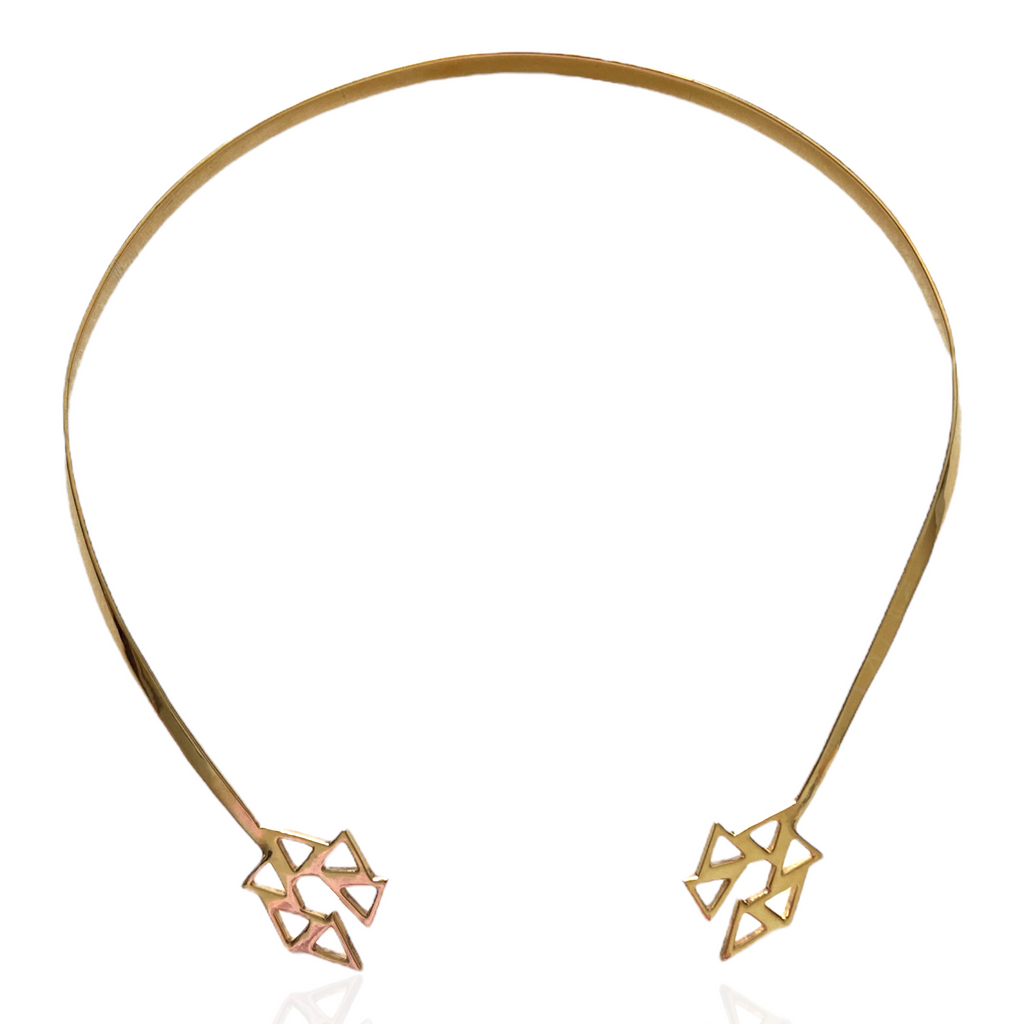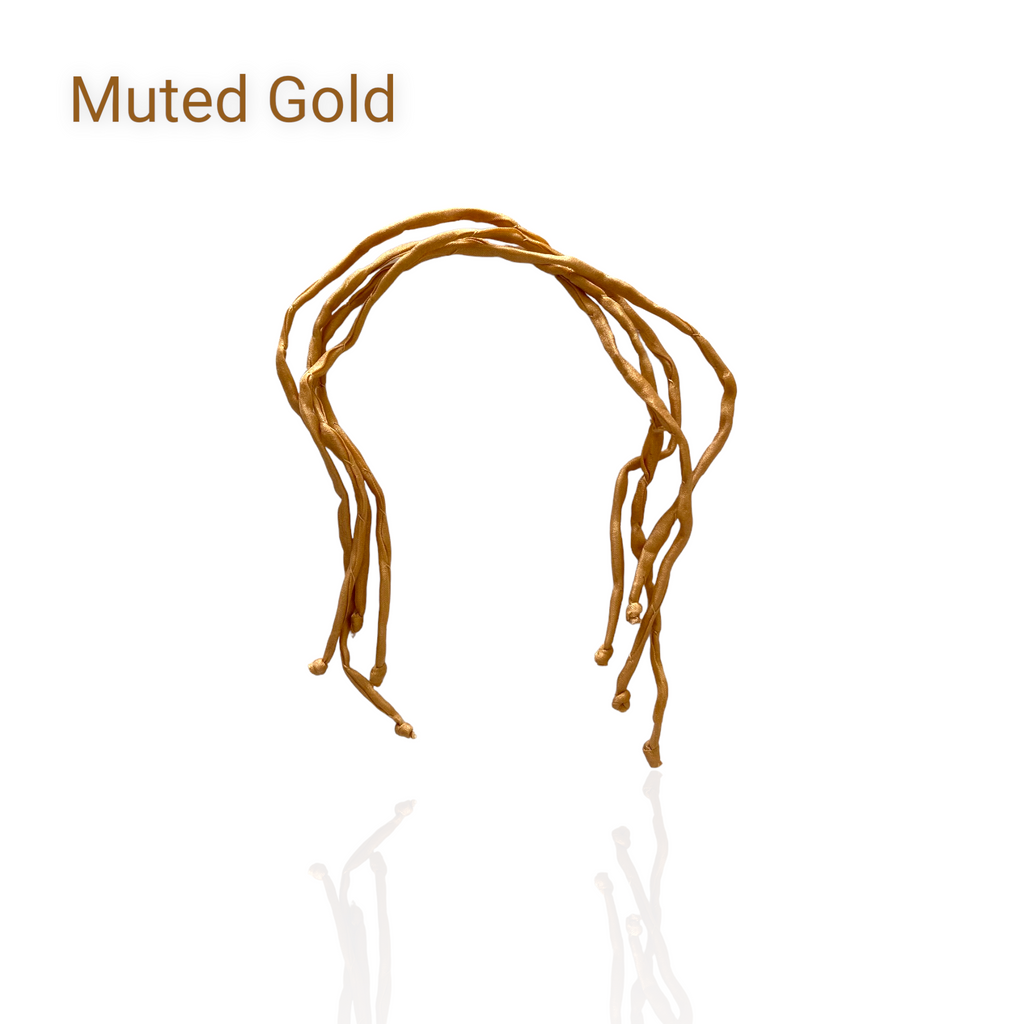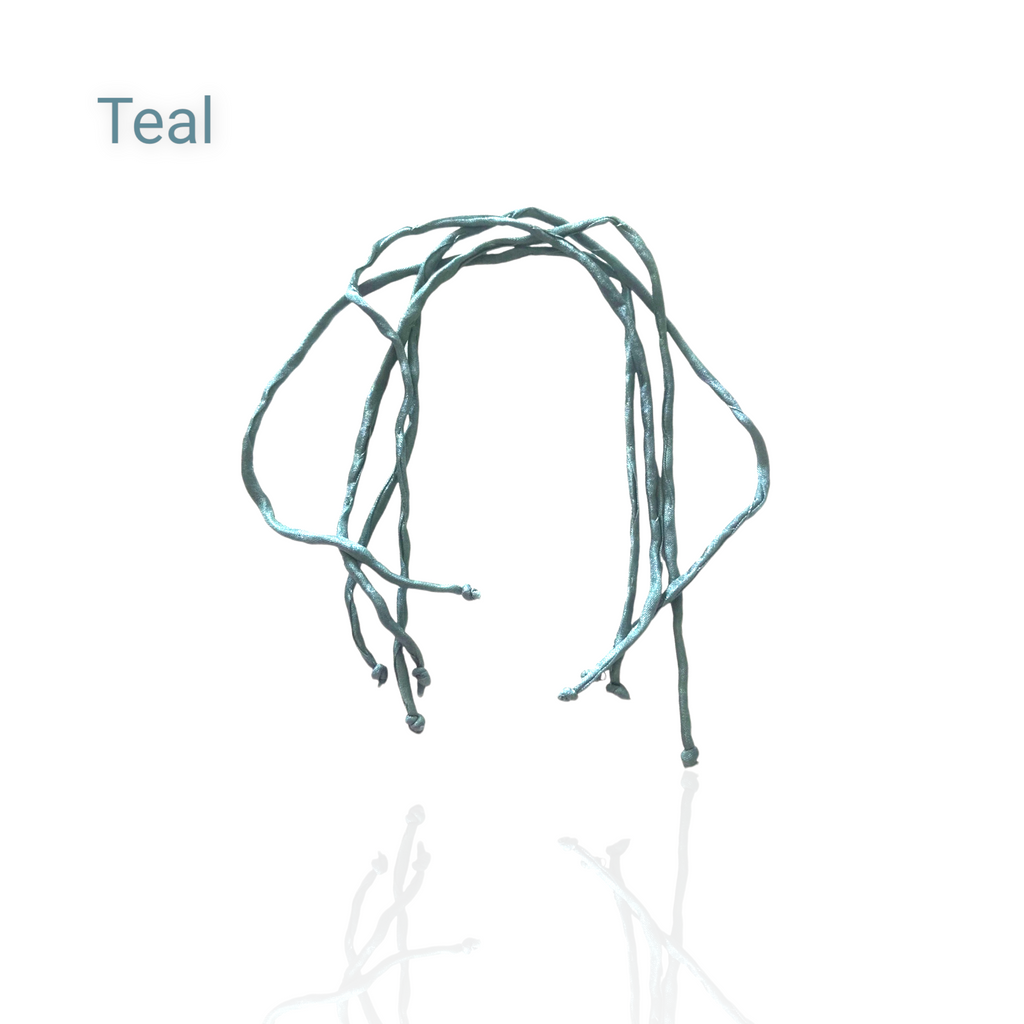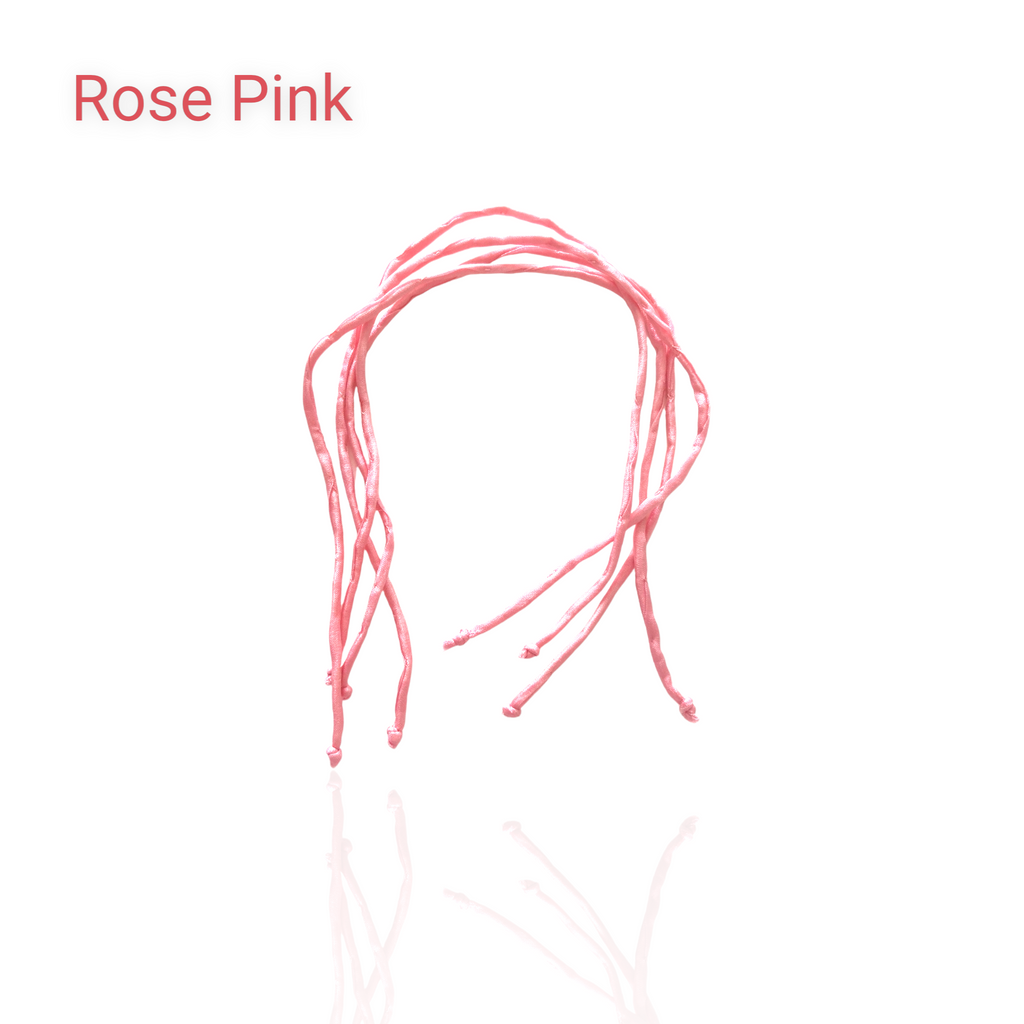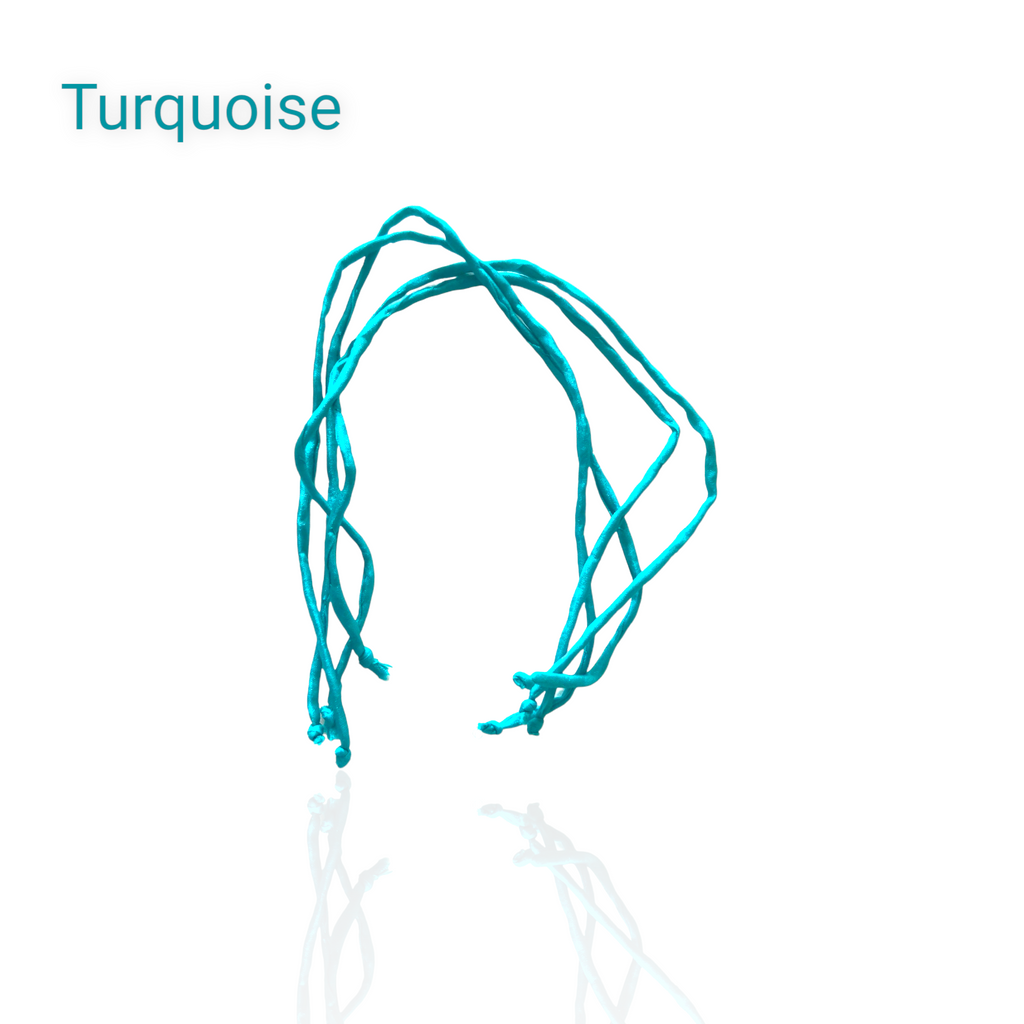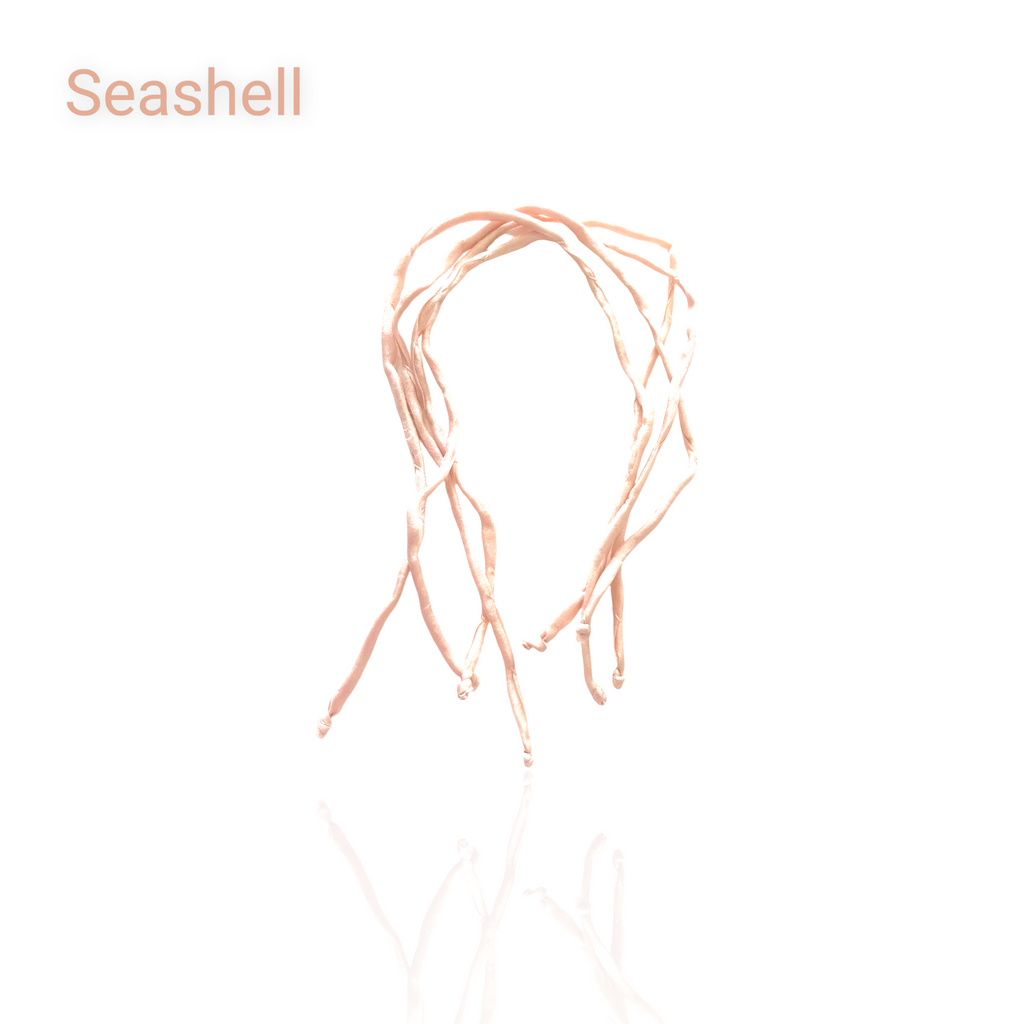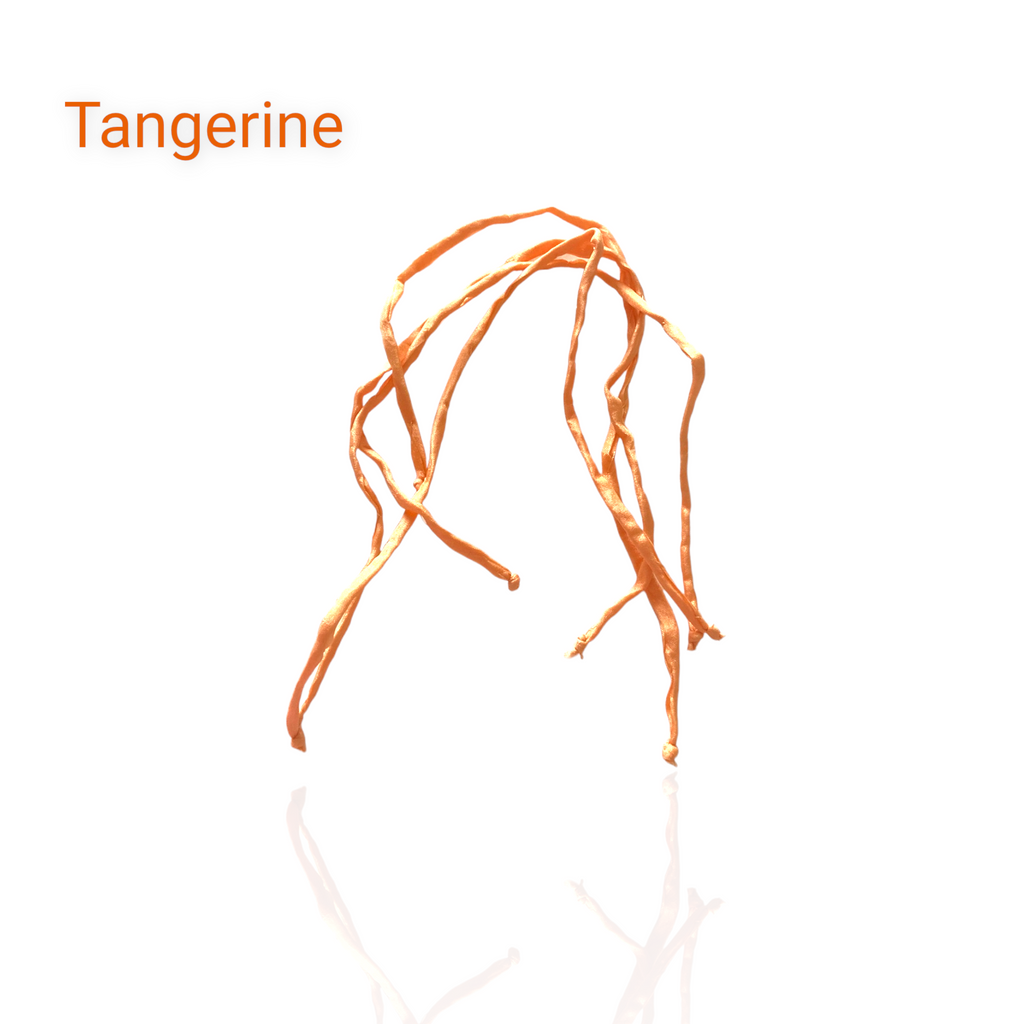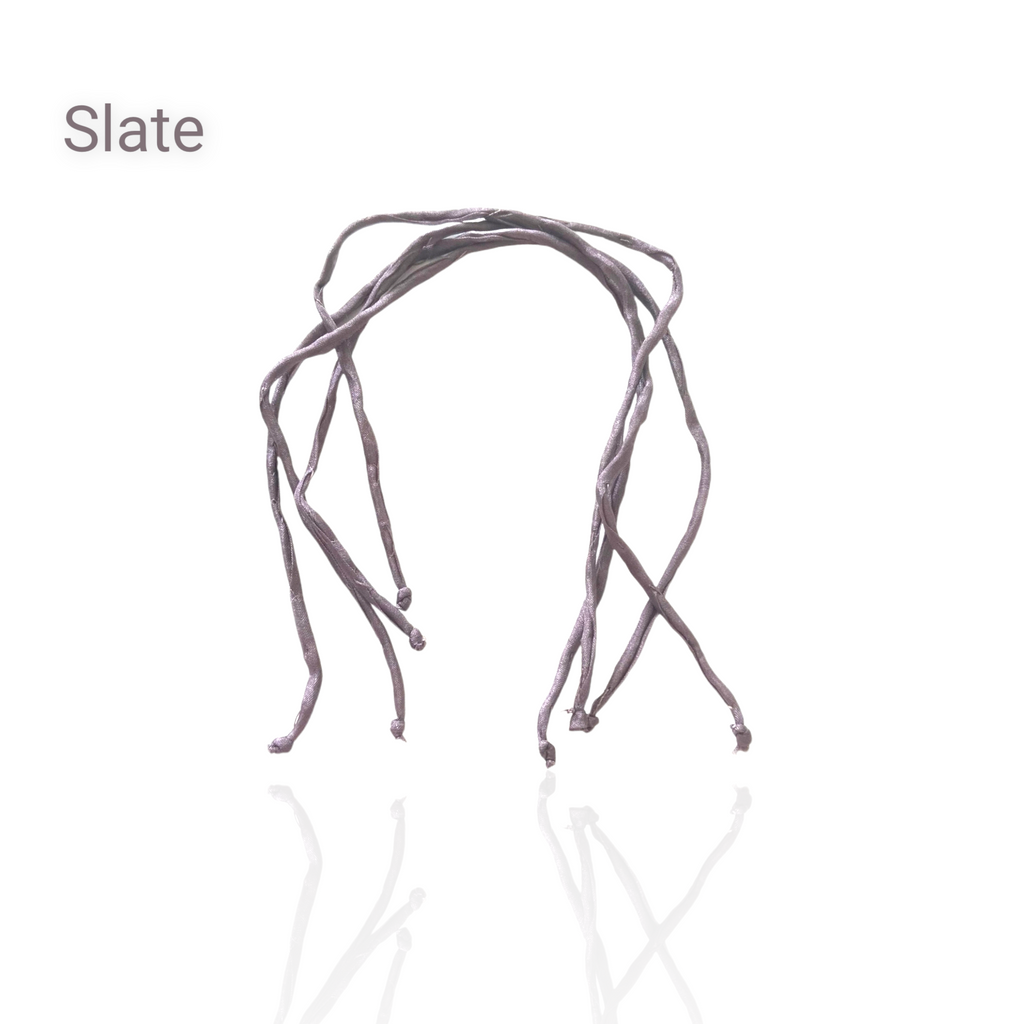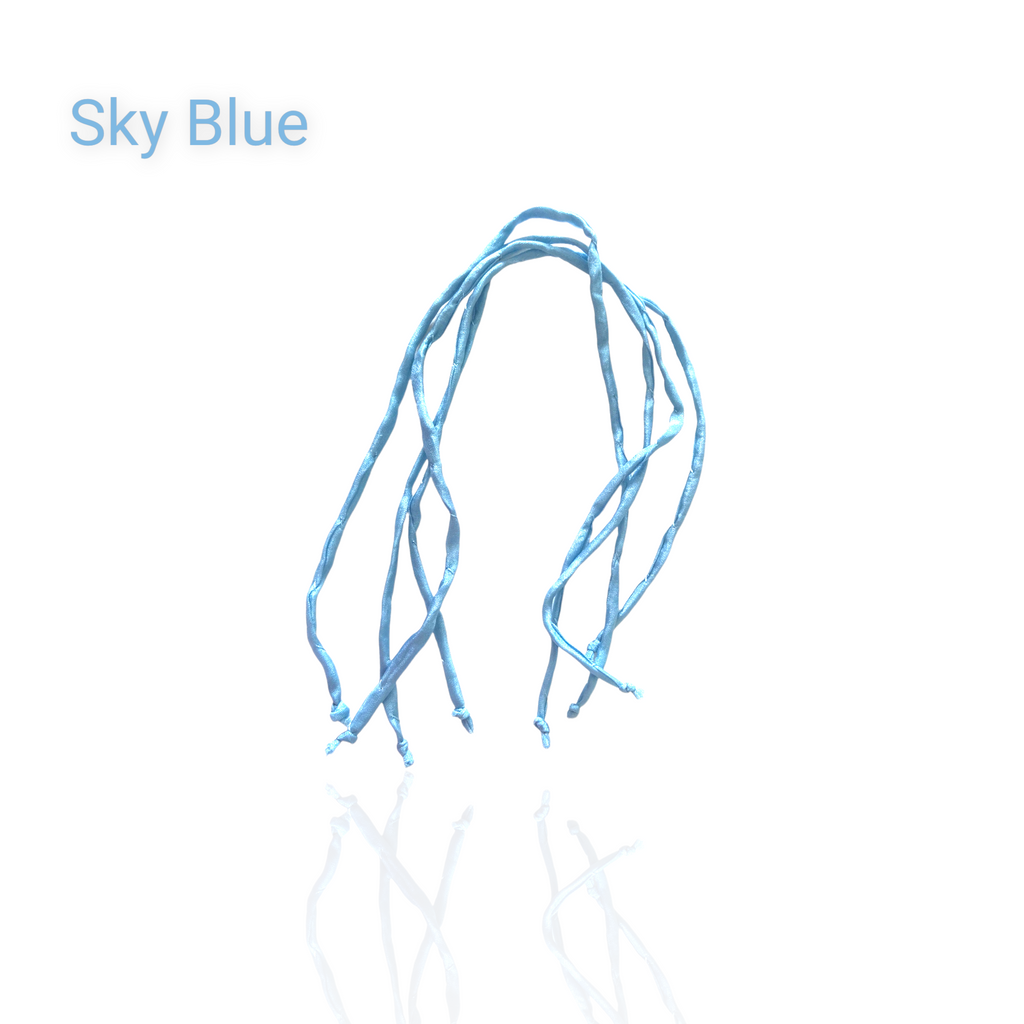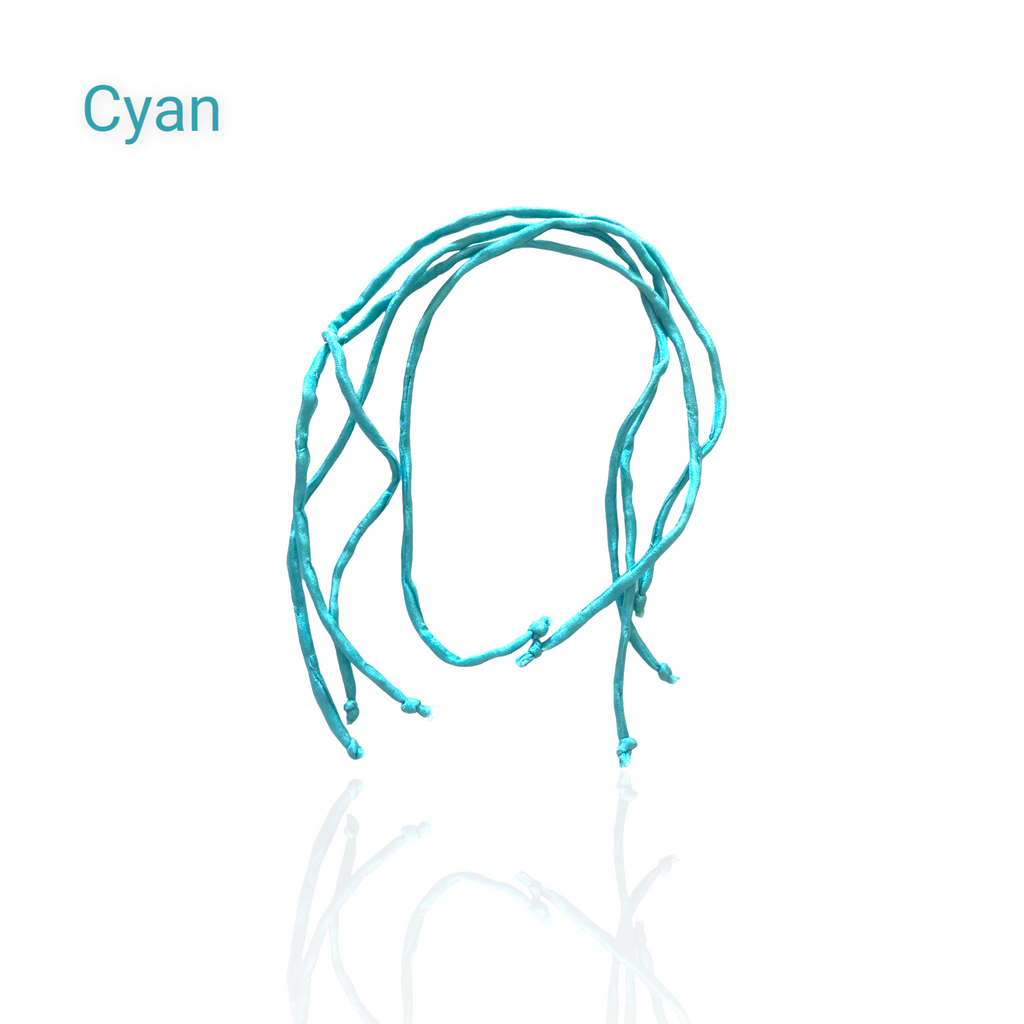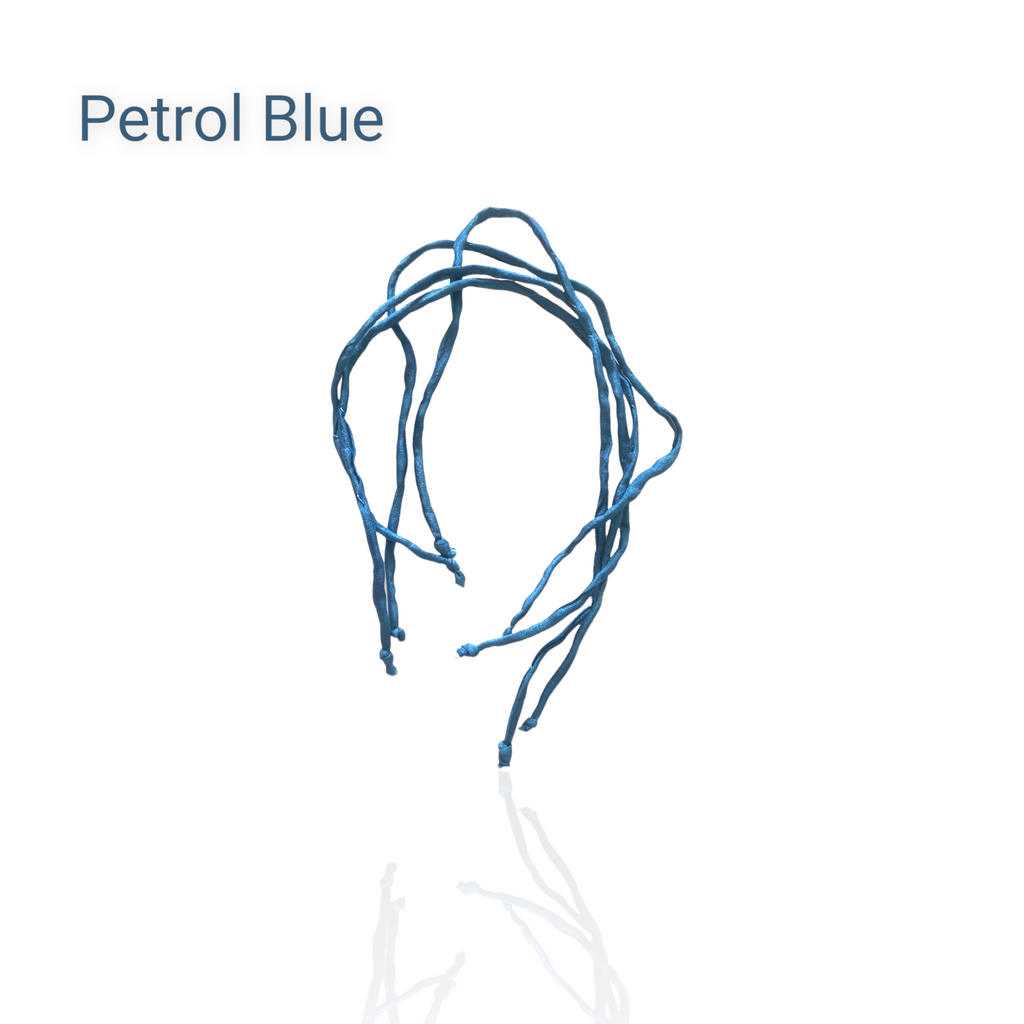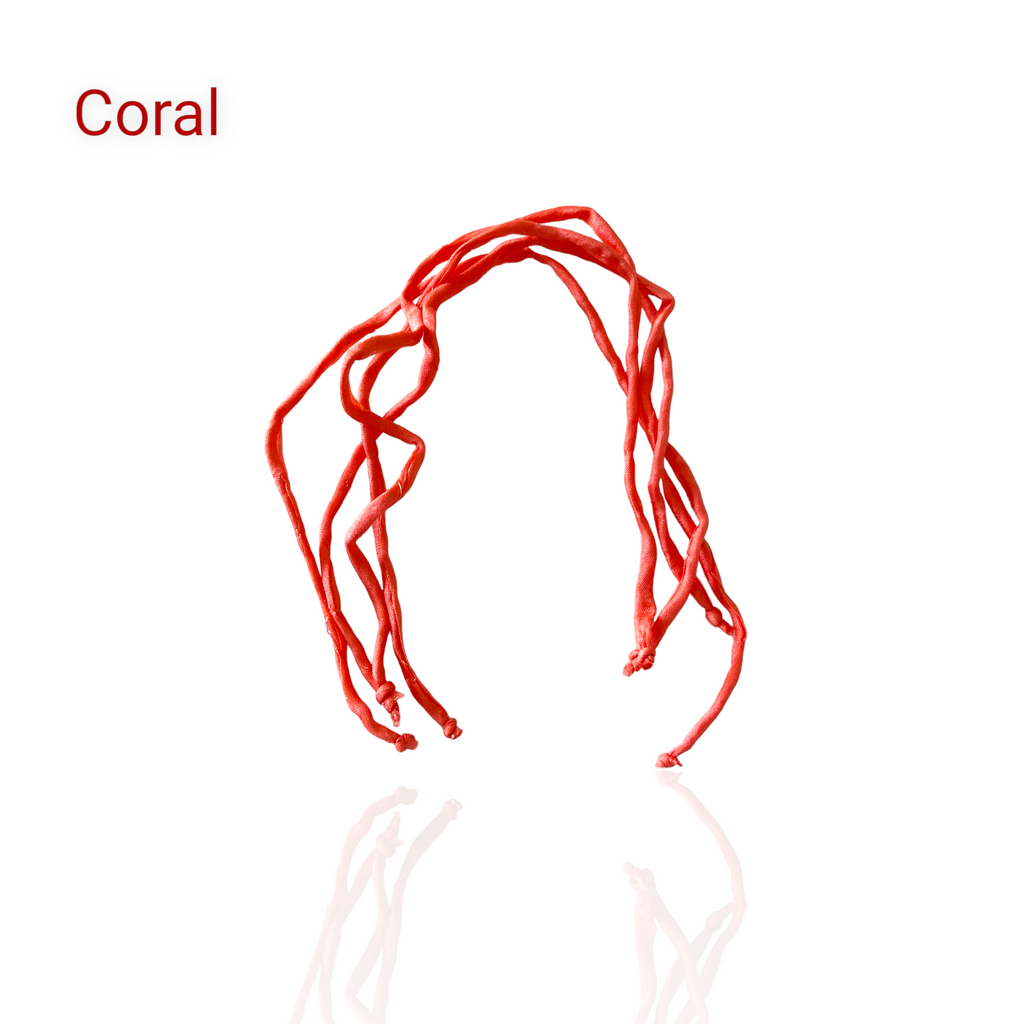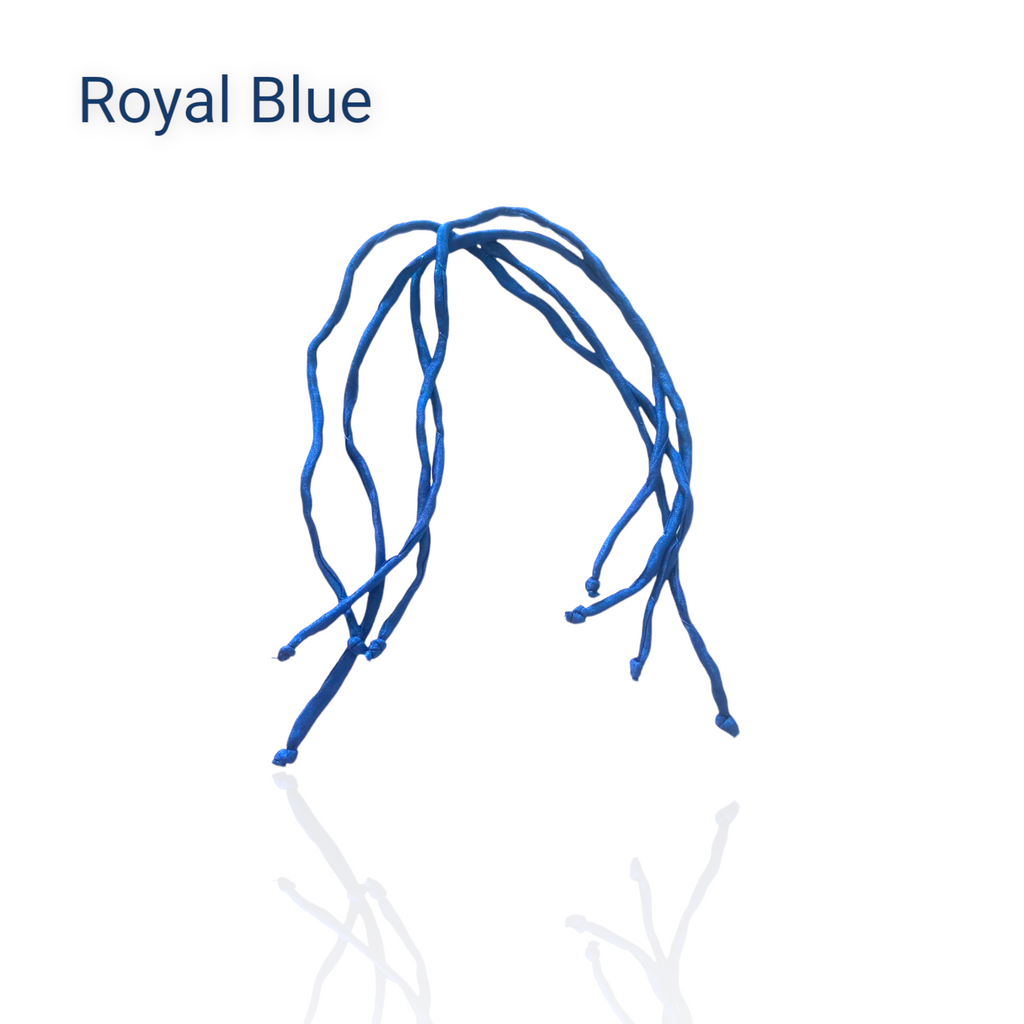 £380.00
£0.00
Tapestry Choker, Gold
"Weave your energy and enthusiasm into multiple projects and relationships to discover where your true passions lie. Only a few will persist but those colours will shine and complement your life. Stand back and admire the rich tapestry."

Striking Gold Choker of geometric pattern formed from intricate triangles, with draping silk cords for maximum impact. Weave silk cords in your Gold Tapestry Choker. Interchangeable cords mean you can change your choker to match any special occasion.
Choose two silk cords for your choker. Select one here with the choker, and then add a second as a separate item in your basket 'Tapestry Choker Silk Cord'.

Two of the same for block colour or mix and match to complement.
18K Gold Plated (2.5 micron) Sterling Silver
Measures 13cm at widest point of your neck.
Cords can be cut to length by you.